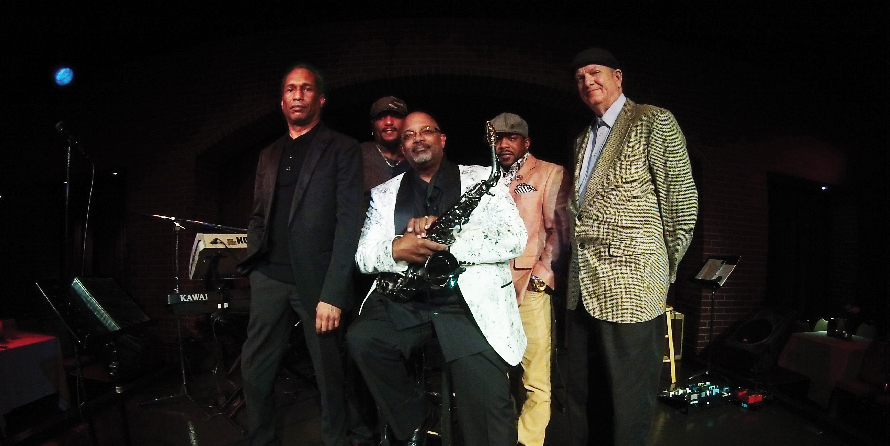 Join us in Third Rail for live music from The Rob Holbert Group!
Purchase reserved seating tickets for seats in Third Rail here. GA tickets allow for entry, seating not guaranteed with General Admission ticket option.
Stay after to dance the night away with a post show DJ set from one of Harvest Hall's resident DJs!
Third Rail Bar opens at 5pm, show begins at 7pm.
The Rob Holbert Group is well known for their delivery of Smooth Jazz, Standards and Classics. Their variety of music and the sometimes eclectic arrangements of songs sets them apart from most other Jazz groups today. The group can also perform a variety of lively R&B covers and dance music that's sure to make any event an exciting one!! The group has performed at numerous events throughout the Dallas/Fort Worth area and beyond including The Oasis 107.5 AfterWork Escape, Sambuca Jazz Cafe, Brooklyn Jazz, SoHo Food and Jazz, Buttons Jazz Cafe, Buttons Restaurants and The Dallas Museum of Art Concert Series. The band also performs for numerous large corporate events such as the Texas Instruments Annual Awards Banquet, The Tuskegee Airmen Annual Conference at the Gaylord Texan Resort, Research in Motion (makers of the Blackberry) Worldwide Conference, Dallas Hispanic Chamber of Commerce as well as many large festivals including the Fort Worth Main Street Arts Festival, Annual Grapevine Texas Wine Trail, The Annual Chocolate Festival sponsored by the Travelers Aid Society at DFW Airport, MayFest, Watters Creek Concert Series, Jam To Give Concert Series and others. The group is particularly well known for their versatility in performing music from several styles and tastes.