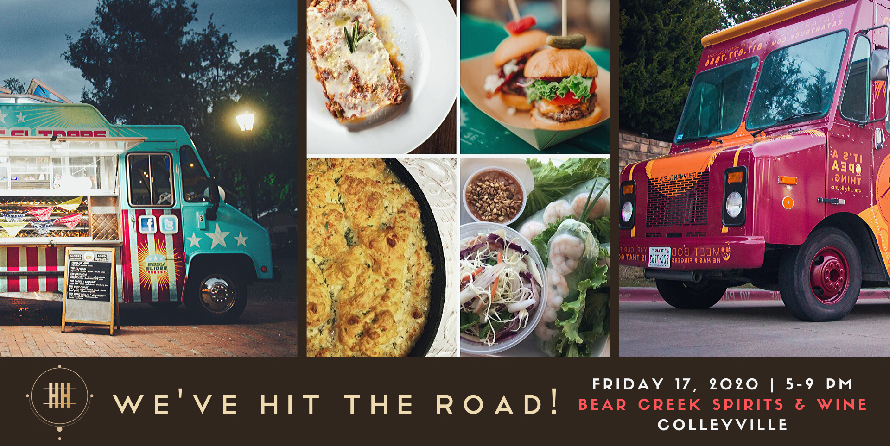 Harvest Hall is coming to a neighborhood near you!
This Friday, April 17, we will be with our friends at Bear Creek Spirits and Wine in Colleyville from 5:00 - 9:00 p.m.
We will be serving fresh-made sliders from Easy Slider as well as cold Grab-N-Go meals from Chick & Biscuit, Four Sisters and Spuntino.
Each meal costs $10 or you can get two for just $18! If you really want a Taste of Harvest Hall, try our Family Affair special with one meal from each kitchen for just $35.
You can even dine in style by pairing your Harvest Hall food with some wine and spirits from Bear Creek!
MENU
- 2 Sliders + Zapp's Chips
- Lasagna Bolognese
- Chicken Pot Pie with Drop Biscuit Topping
- Shrimp Spring Rolls (3) w/Vietnamese Garden Salad
ORDER ONLINE
Make it easy on yourself and pre-order your food online here:
Simply place an order, select a time slot, make a payment and come pick up your food at the designated time. No long lines, no supermarkets, no fast food. Just good, clean, and fair food produced by some of the top restaurants in town.
IMPORTANT
Your safety and ours matter.
That's why we will do our part to combat COVID-19. In other words, we take social distancing seriously.
To that end, we will undertake a number of measures to ensure that these important community practices are upheld. Among the steps, in addition to maintaining vigorous sanitary measures for both our staff and our equipment, we will be ensuring that everyone adheres to a strict six feet of distance between each other at all times.