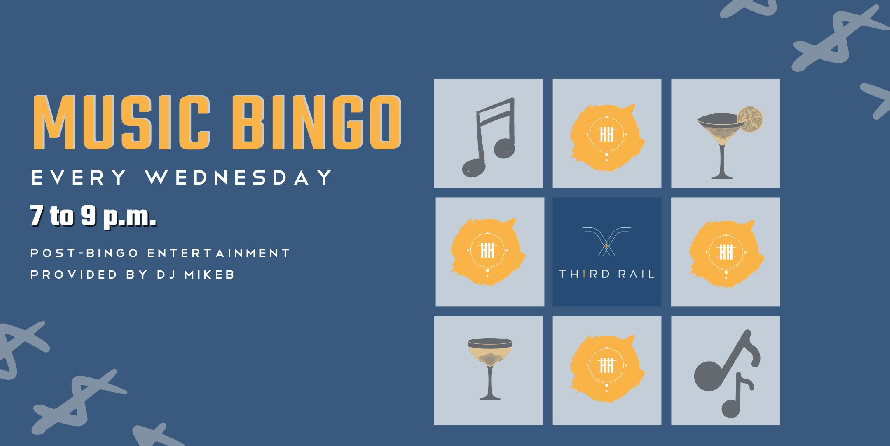 Join us in Third Rail for Music Bingo!
Competitors are given a brief sound of a song and must see if that song is on their playing card. Guess all the right songs and get bingo - win the prize of the round!
Stay after to dance to a DJ set from DJ Mike B!