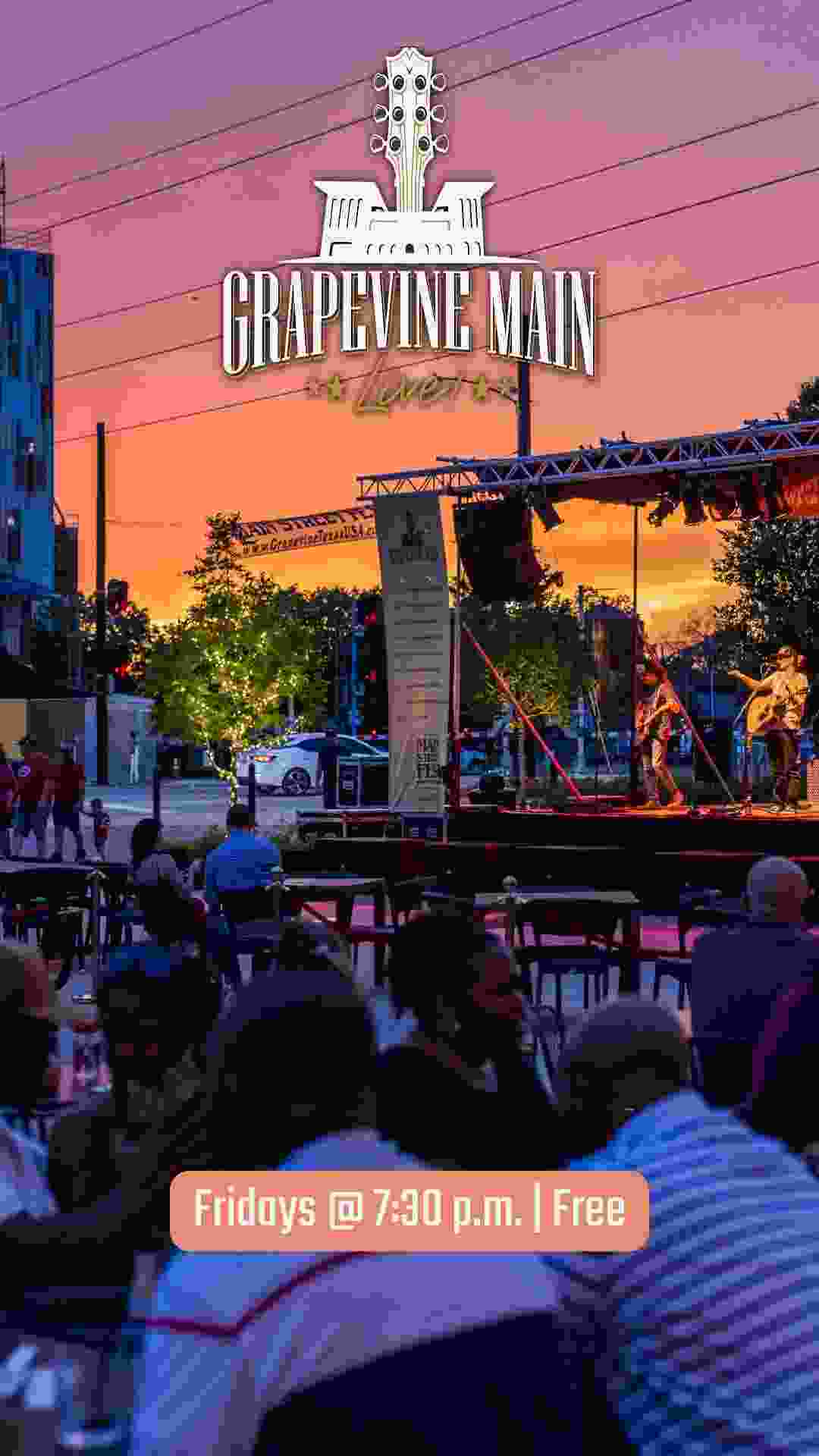 Grapevine Main LIVE! is back and better than ever with an 8-week fall music series sure to hit all the right notes!
The Fall Music Series will take place every Friday for eight weeks at 7:30 p.m. Located on the Plaza directly outside of Harvest Hall, guests can enjoy food from six chef-inspired global kitchens as well as specialty crafted cocktails and performances by some of the best local artists and bands in the Metroplex, including:
September 23 | 7:30 p.m. - Barefoot Nation: Kenny Chesney Tribute
September 30 | 7:30 p.m. - Hazard County, Top 40/Red Dirt Country Band
October 7 | 7:30 p.m. - Plaza Escape: Journey Tribute
October 14 | 7:30 p.m. - LIVE80: Top 80s Hits Cover Band
October 21 | 7:30 p.m. - In Halen: Van Halen Tribute Band
October 28 | 7:30 p.m. - Epic Unplugged: Rock Classics by Full Band & Strings
November 4 | 7:30 p.m. - Seger System: Bob Seger Tribute Band
November 11 | 7:30 p.m. - Dunn & Brooks: Brooks & Dunn Tribute Band
Entry to each event is complimentary and open to the public. Enjoy 90-minutes of complimentary parking and then only $1 per hour in the Grapevine Main Garage located at 255 E. Dallas Rd.