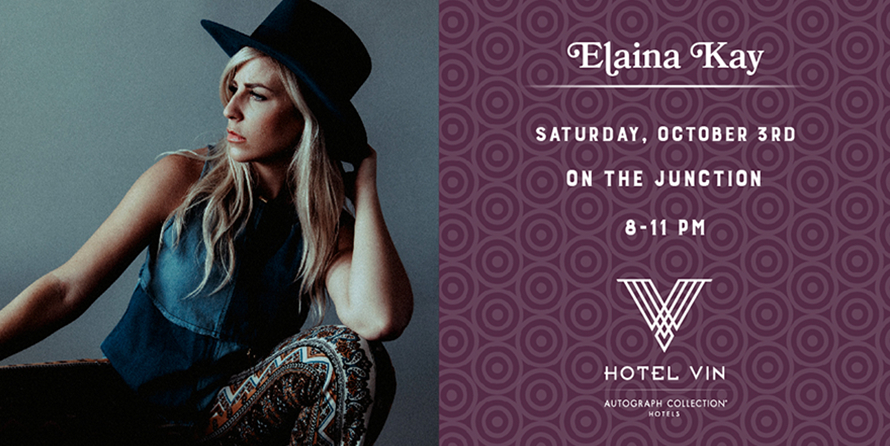 Come see Elaina Kay play live on our outdoor patio, The Junction, behind Bacchus Kitchen + Bar, from 8 - 11 PM.

Walk-up bar and lite bite menu available from 5 - 10 PM. No reservations needed, first come first serve seating.

Tables are spaced for social distancing and masks are required when entering Hotel Vin.