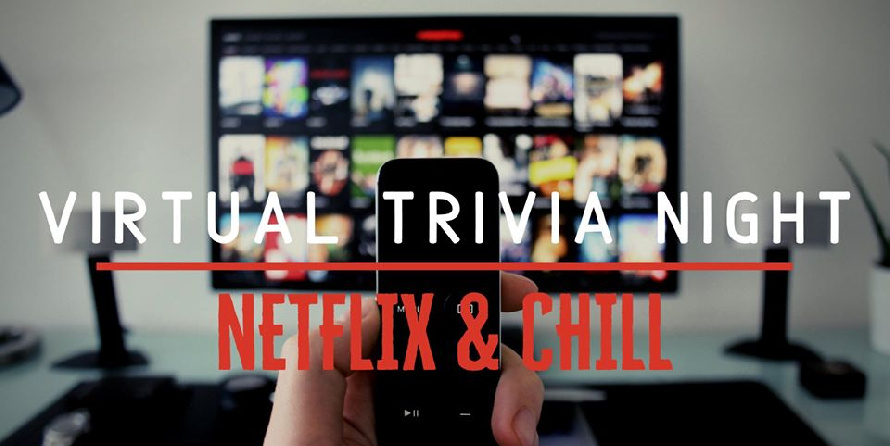 Join Three Nations Brewing live from Studio 3NB, with your hosts, Sunnye & Jordan for Three Nations Virtual Trivia Night!
Grab your favorite 3 Nations beer, sink into your couch and join us!
This week's theme is Netflix & Chill. We've got our 3 Nations beers chilling on ice and the remote in our hands. What's on TV? Or should we ask, what's not on TV? With all the streaming channels, there's plenty to binge watch, and time to do it. Let's discover what's hot and what's not. (Questions not limited to Netflix. Expect questions about shows and movies on Amazon Prime, Disney +,Hulu, On Demand,YouTube, ...)
Here are the Rules/Parameters:
We'll be drinking 3 Nations and hope you will too. In fact, we're asking that you take a pic of you/your team with your 3 Nations beers and post to the event.
Team names need to be family friendly. Many teams will include kids. Please and thank your for complying with this request.
Teams will need to complete a Google Form/Quiz for each round. We'll be posting those in the event.
We'll ask the questions via Facebook Live. You have to be Live along with us to play.
DO NOT POST THE ANSWERS IN THE CHAT. At the conclusion of each round you will need to submit the answers to us via the Google Form.
There will be 3 rounds of 10 questions each . Round winners will be announced and will receive a free 6-pack of 3 Nations beer.
Please do not cheat. We're using the honor system here, but this is all still just for fun.
We are not encouraging in person interaction but leave that up to you. Consider group chat, FaceTime, Skype, GroupMe, 3-way call, text, to stay in touch with your usual teammates.
Consider forming a new team with your housemates, family, friends around the state/country or play as an individual. All teams are welcome!
Challenges to any answer should be directed to Sunnye@3nationsbrewing.com. But again, please remember this is for fun and to save our sanity during a trying time.
Y'all, our main goal here is to keep the same element of family and fun we deliver every trivia night, while we can't all be together at the brewery. We can't wait to be back together at the brewery as soon as possible for a round of taproom trivia and beer in person.

PLAY LIVE ONLINE